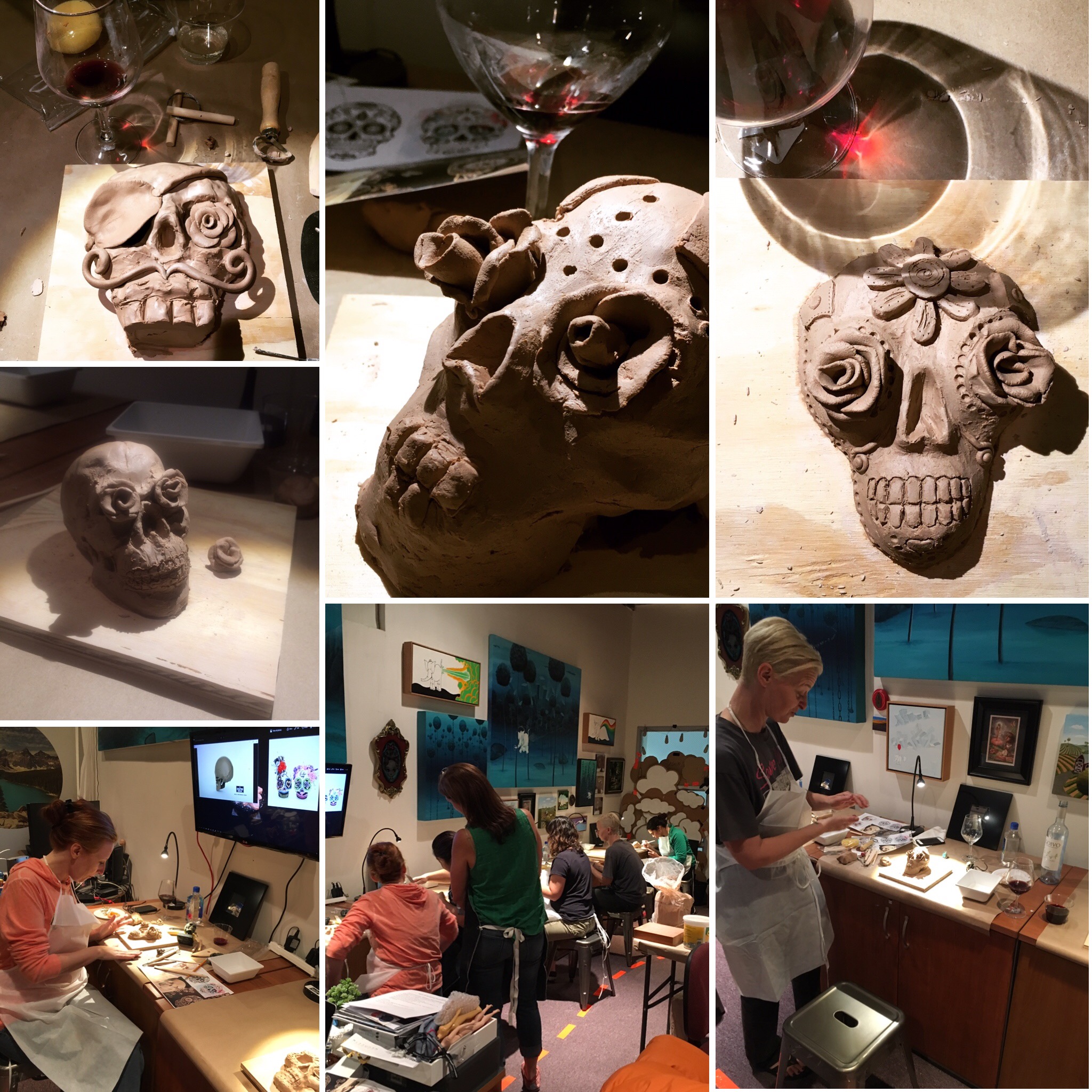 No Experience Necessary
We supply: The Instruction The Motivation Water based clay Clay tools (you can keep) Snacks (cheese board, bread, crackers, fruit, veggies and chocolate) The Wine Apron Non-alcoholic beverages and a great time!
Taste Of Sculpting, is a traditional sculpting workshop with wine tasting that is held at The Sculpting Department studio in Marina Del Rey, CA.
'Taste Of Sculpting' was created in 2016 by Artist Denise Saffren. After going to a paint & wine class, she knew sculpting & wine was the next logical step. She realized that the tactile experience is missing in todays digital world. So getting your hands dirty, right brain going and palette cleansed became the motto.
Denise has been a professional sculptor for 25 years. For 17 of those 25 years she was a Senior Sculptor for Mattel Toys. Yes, sculpting such classics as Barbie, Monster High, Disney, American Girl, etc...
In 2015, Denise started her own sculpting company called The Sculpting Department. She continues to sculpt toys and anything else you might need or want digitally sculpted and 3D printed.
Right now, 'Taste Of Sculpting' is a once a month 3-hour introduction to traditional sculpting workshop with wine tasting. Using water based clay and on occasion, polymer clay, while tasting 5 wines from Pour Haus Winebar, DTLA. All tools, aprons, snacks, wine/ wine glasses and non alcoholic beverages are provided. Sign up here for notification on future workshops. 21 and over
Coming soon, the Eastside edition of 'Taste Of Sculpting' will be happening at Pour Haus DTLA
Private TOS workshops / wine tastings are available. Team building, Birthday parties, etc....Please contact us here.
Feel free to reach out for any of your sculpting/ 3D printing needs here.
Denise Saffren / Founder & Instructor*
*All workshops usually include 2 instructors. Guest artists stop by and help out with their creativity, experience and they're usually thirsty.